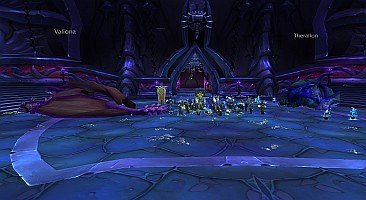 A steep learning curve that felt like a 10 km mountain on our heads, mostly caused by what felt like 1000 disconnects and 20-23 player progression we finally got the fabulous 25 for some decent tries together. Fortunately I happened to fraps the show for you!
Twin Dragons
This fabublous kill has everything you could possibly want to see, unless ofc you are here to see twilight realm! The video is from an enhancement shaman's point of view and also available in full hd on youtube! Sadly a sacrifice for the greater had to be done. I'll leave it up to you to discover.
[youtube width="640″ height="385″]http://www.youtube.com/watch?v=fjOHDC2xQRA[/embed]
Thanks to Borked (we are recruiting) for the fruitful progression and more heroic modes to come!
Here the killshot in better resolution