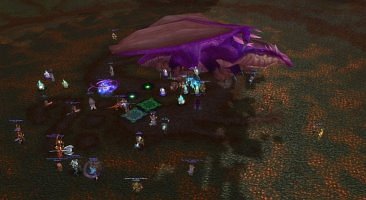 This summer wasn't particulalry nice to us 😀 Soccer World Championship, hot hot summer, vacation, unstable realm Ravencrest – Ravencrest locked down each day during prime time for a couple of hours for 1.5 months, which made progressive raiding impossible.
But last night we finally had a full team and downed Halion.
Borked: Halion (Heroic Ruby Sanctum 25 player)
We did not have many evenings on Halion before and had to kill him normal mode due to above reasons. Last night however it was going good after a few tries and a kill suddenly seemed in range.
Early low percentage wipes were a good sign of progress and we optimize handling of adds in Phase 3. Spurred on by further decent tries, apart from occasional Twilight Cutter fail, we finally managed to wipe at 1% with some early deaths 😀
Everyone raised focus and then the fat dragon died.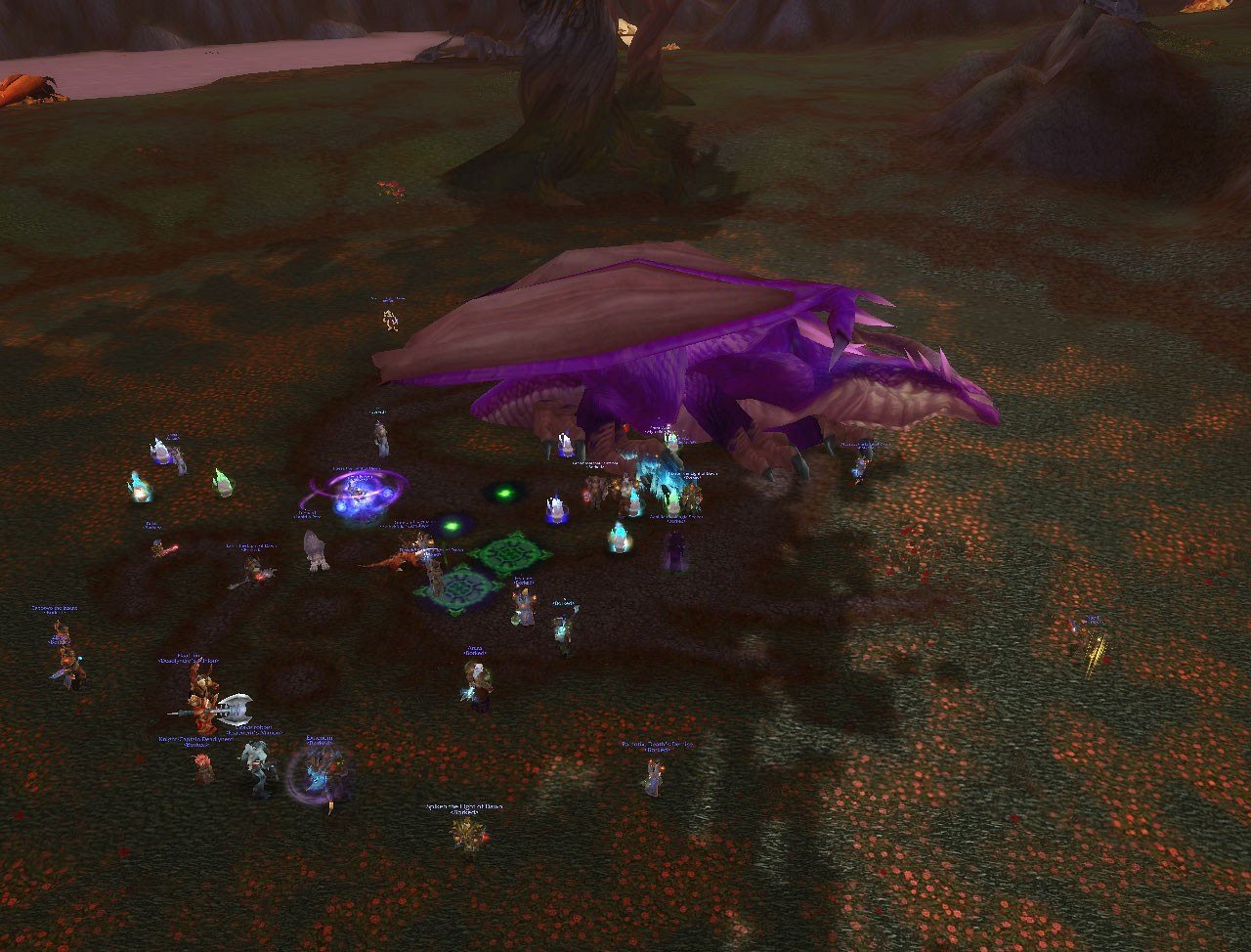 A big grats to Borked for this kill.