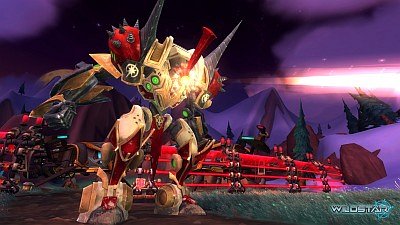 This weeks Wildstar Wednesday shows 3 different minibosses from the starter area. Frost Giant, Xenobite Queen and the Zones bad-ass ULTRABOT. If you saw the video presentation then you have most likely already seen the Frost Giant and Ultrabot. The Xenobite Queen has been shown in an uncommented video, I'll see if I can add it 🙂
But lets look at what Atreid has to say.
More Dangers!
Last week Atreid reported dangers of the Northern Wilds wildlife to us. But even these foes get bested by this week creatures, the Minibosses you have already seen in various videos. Reading over their special attacks, abilities I recalled hearing that these minibosses scale ingame with the amount of players in vicinity. This sounds like an interesting feature and I'd like to hear more about that.
Read more about Deathrays, hair styles and bite sized chunks of meat at the Wildstar Website.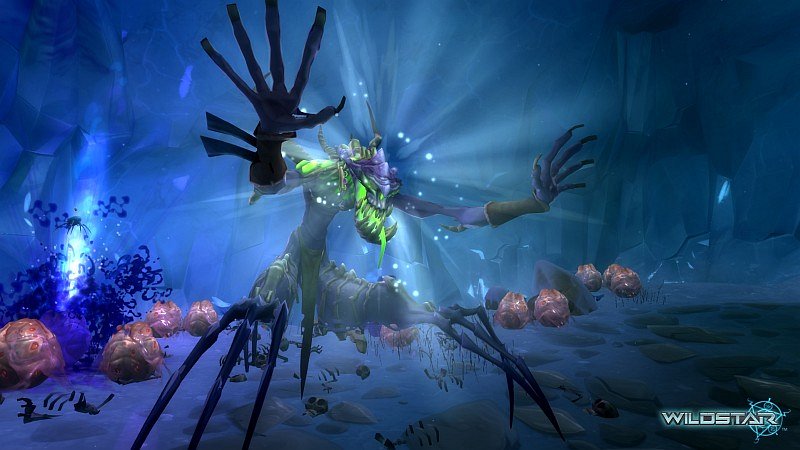 Video
Here is a gameplay video featuring all the Minibosses – Frost Giant at 1:59; Xenobite Queen at 5:12 and Ultrabot at 8:07

Source