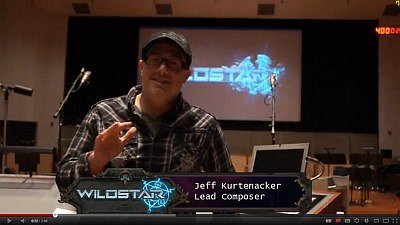 Back when Lineage II was released I recall how the music impressed me. They used a real orchestra to record their score and it had so much atmosphere. Why am I writing about this? Carbine presents a video featuring the recording of the Wildstar orchestral score by Jeff Kurtenacker at the Eastwood Scoring Stage at Warner Bros studio.
Video
For me it makes a huge difference to have a good score for a game and especially if it comes from a real orchestra. This video shows Jeff Kurtenacker in action, enjoy!
Carbine Studios has 2 sample tracks for you to listen and download here, 2 more here (at the bottom), and the earliest pieces here.
Update!
Found quite a bit of Jeff Kurtenacker here!
Source