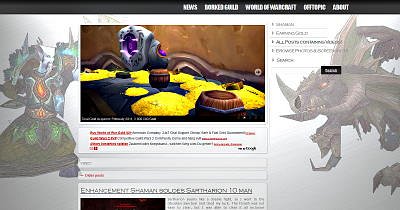 As you have noticed the past weeks there were some lack of updates.  However I made good use of my spare time as you can see! The previous Theme was pretty nice, but due to all the stuff that was listed it was an Information overkill and the right posts were hard to find. In the next days I plan to improve that a lot. I'll remove and overhaul pages and navigation.
Features
faster loading times (once I got the caches running again)
larger, better readable text styles
many improvements that will make it easier for me to post stuff
flash intro replaced with jquery
better navigation (work in progress)
FAQ section
better Facebook, Twitter integration
Updated World of Logs Class Rankings
Since I am often often AFK/Tabbed or am not replying due to being busy raiding I thought it would be a great idea to introduce a way to conveniently ask your questions here and thus build up Q&A section on the site. The main features of the site are already running again but more will come the next days. Be sure to check back.