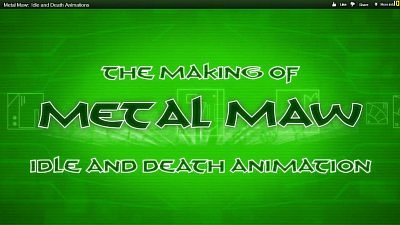 Today we get an update on Metal Maw, a few new animations and the lore behind this boss. If you want to learn how the Eldan bio-engineered Metal Maw then read on!
Monstrosity
So far we have learnt that Metal Maw has been altered by the ancient Race of Eldan. Scientists have uncovered that Metal Maw was an attempt to create an aggressive cybernetic organism that could be used in a wide range of environments. Creation of Metal Maw was however only one step of an even larger experiment. Even larger?!?!?
Wildstar Online has a lot more background information on their recent Wildstar Wednesday post here.
Video
Long ago Robert "robeardo" Land was so excited to hear players reactions
(2011-10-05 20:57:24) Myrddin: cool more metal maw! he starts to look terryfiyng
(2011-10-05 20:59:52) Robeardo: I cannot wait to hear people tell stories of how badly he destroyed them!
Source