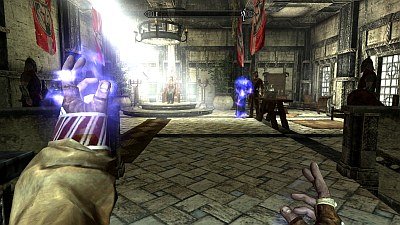 The rumors you may have heard about an Elder Scrolls MMO have finally been backed up by an official announcement. Gameinformer features this amazing news in this month's cover story.
Elder Scrolls MMO
Gameinformer reports that the MMO has been developed in secret by Zenimax Online and that a release is planned for 2013.
"It will be extremely rewarding finally to unveil what we have been developing the last several years," said game director and MMO veteran Matt Firor, whose previous work includes Mythic's well-received Dark Age of Camelot. "The entire team is committed to creating the best MMO ever made – and one that is worthy of The Elder Scrolls franchise."
You will definitely want to read the full story here!
Source