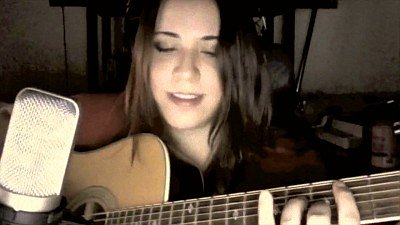 Just received a link to this by mail and thought it might be interesting for you to watch. Malufenix recorded a video singing the bard song "The Dragonborn comes" and the Skyrim Main Theme. Check it out! It sounds amazing!
The Dragonborn Comes and Main Theme Female Cover
The ingame version of the song is a bit disappointing, after hearing them once you do not pay a bard for another round, but I love Malufenix's version of the song, especially when the other voices tune in – almost gave me goosebumps!
Thanks a lot for the video Malufenix!