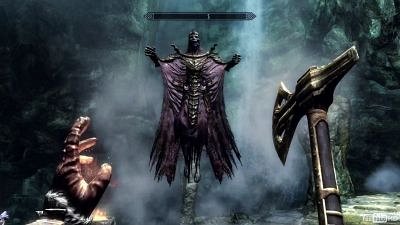 Well, I'll be goign to play this game once it comes out and have been following it the past year already. It was mostly that fascinating Skyrim Music that gave me shivers each time I watched the official Trailer.
Even aside the great atmosphere the game seems quite appealing as the latest Gameplay Video by Bethesda shows.
25 Minutes Gameplay Video
The Video is split in 3 parts, featuring the environment, village in the first chapter, one of 150 dungeons in the second chapter and finally some dragon killing.
There is not really much to explain as Game Director Todd Howard himself comments the video, enjoy!
Part 1/3
Part 2/3
Part 3/3